Sacred Chow, NYC
Last weekend Dave and I had dinner with two dear friends, Ethan and Michael at Sacred Chow, a tiny vegan bistro. There was awesome conversation and tons of laughter… and tons of food!
We started with the Sunflower Lentil Paté.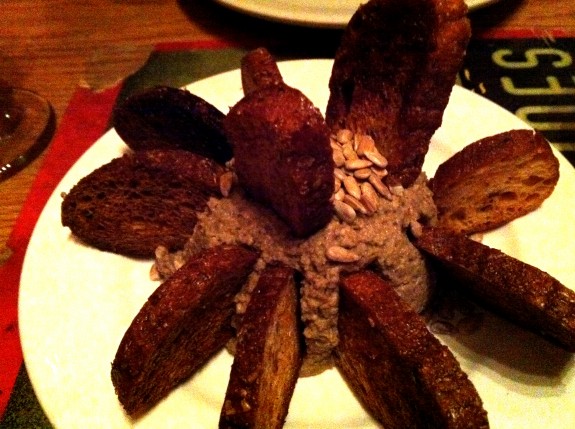 Yes, it's as delicious as you think!
Then came my serving tray!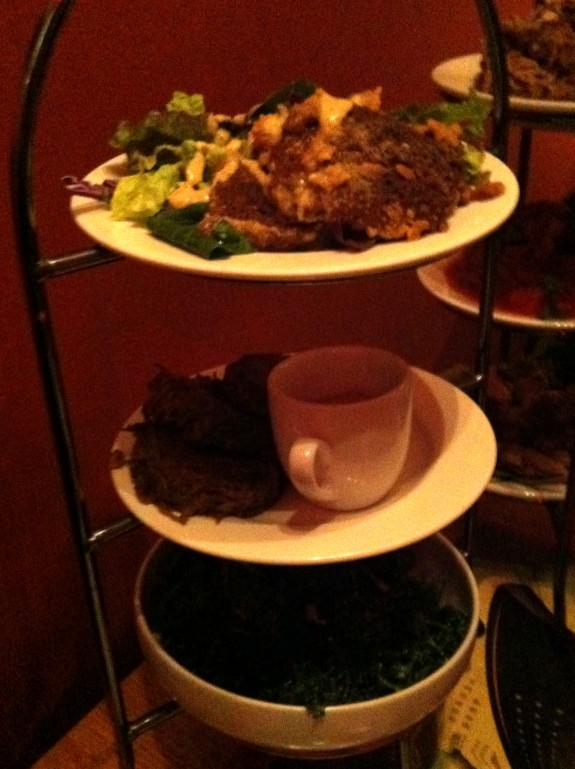 I opted for the Tapas option where you select three items for $18.
Naturally, one choice was kale.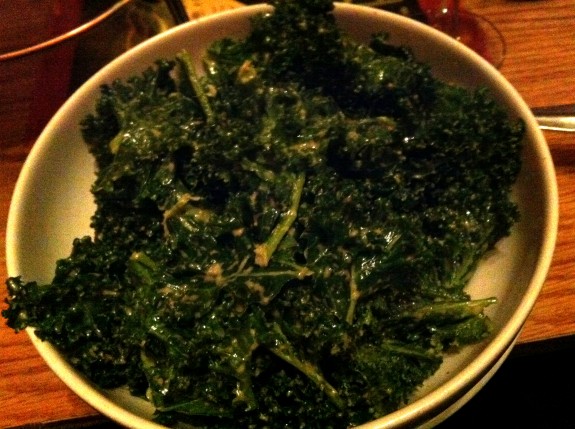 Kale massaged in Dijon mustard = I died and went to heaven.
Next up, Root Vegetable Latkes with Indonesian Date "butter."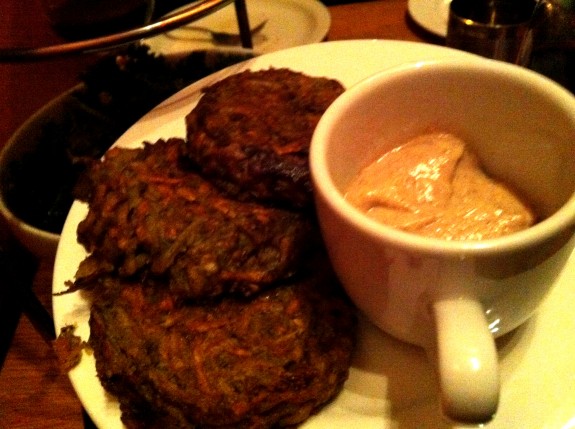 Swoon.
Black Olive Seitan.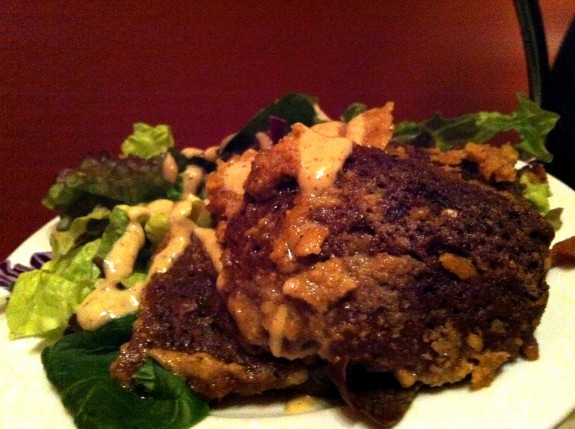 Oh, yes, you read that right. Black olives and seitan – destined to be together! Outstanding.
Finally, the Sweet Potato Torte for dessert.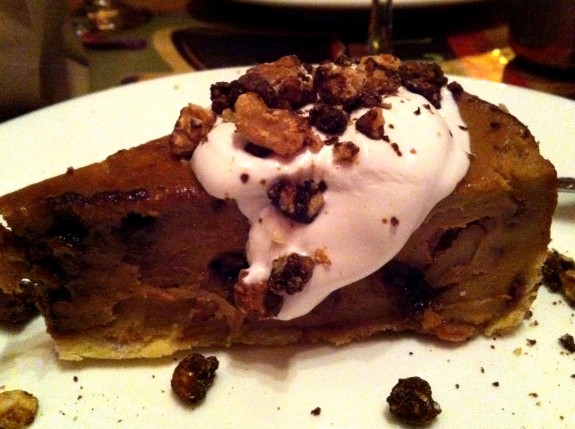 I don't think my dinner mates were as impressed with this delightfully savory dessert but I didn't mind because that meant it was all for me.
Sacred Chow is truly a new (to me) NYC vegan favorite! Huge food, reasonable prices and it's simply YUMMY!